France
South France
---
Alizéa Goldschmidt
Montpellier
Clinical psychologist and physical and emotional psychotherapist by training (EMDR, Energy psychology, energy rebalancing by Essene care). I also accompany you with the Dance de l'Etre©, individually and in groups.
Reconnect to your heart and resources by digesting and transforming our wounds. Rediscover its axis in an alignment between the Body, the Soul and the Spirit. Let its inner light emerge so that it guides each of our steps.
Since 2018 I have been part of the company Les Pléiades.
06 10 75 48 79
alizea.dansedeletre@gmail.com
Lucie Médoc
Arcens, Ardèche
Practitioner certified in Isness dance and dancer at Pleiades dance compa-ny. I do Isness dance workshops and courses. I am also passion-ate about world dance and I teach African, oriental, and inspired Indian dance. I am also an energy therapist since 2008, a woman's circle leader, I do sessions for groups or individual. Isness dance is for me a way to develop the Being. As a danced spiritual path, it invites healing, to dive into the heart of oneself and to deploy in all its splendor.
Offer yourself the time to meet in the movement, to feel the magic of the liv-ing and to let yourself truly be carried by the energy of life.
06 44 31 14 34
luciedanse@yahoo.com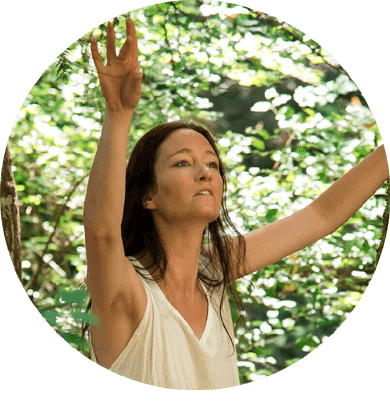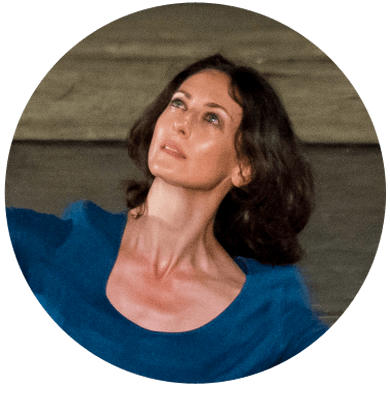 Natacha Liège
Avignon
Becoming a dancer of Danse de l'Etre©, is the obvious result of a journey as a dancer, performer and yoga teacher. Three keys that found my practices. From introspection to the creative power through the open heart, the practice of Danse de l'Etre©, each time roots me, connects me and supports me. With each practice, the movement becomes breathing where beauty invites itself, a real care that harmonizes all the components of our being. It awakens us by connecting us to our origins, our deepest being, to nature, to the sacred meaning of life. Becoming an Isness Dance - Danse de l'Etre©, practitioner means experiencing the joy of transmitting through the art of dance, and sharing paths of fulfillment and freedom of the being.
06 12 96 24 36
natachaliege@gmail.com
natachaliege-danseyoga.fr
Agnès Vento
Avignon
My meeting with the Dance de l'Etre©,was for me the first stone laid on the edifice of my self knowledge. This extraordinary tool is daily present in my personal life as well as in my accompaniment (individually or in groups) to release the barriers that prevent being yourself. I also use Ericksonian hypnosis, the treatment of eye movement disorders, Reiki, NLP, and naturopathy. My approach is intended to be holistic.
Relaxation and letting go workshops on Plan d'Orgon (with Dance de l'Etre©). One-off monthly workshops.
06 89 14 91 87
dansemoitonhistoire.com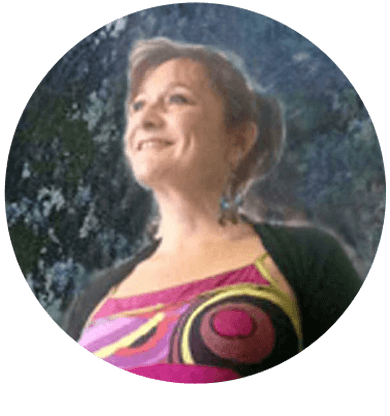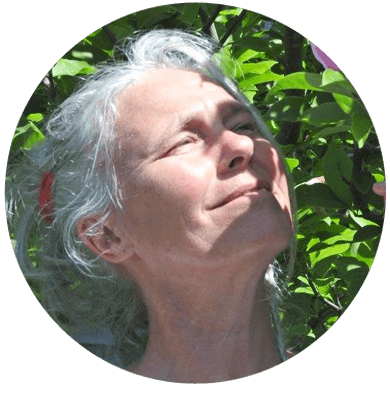 Corinne Pré
Savoie
Dance is a life force, Danse de l'Etre©, connects it to the sacred, contacting your Being by exploring the body, releasing the tensions in presence and letting go, highlighting new resources that enrich our creative capacities and improve our well-being. I offer Danse de l'Etre©, workshops in the Savoie region to anyone wishing to make harmony a part of their life.
pas.s.age@free.fr
Muriel Barbe Morya
Gard
Dance is the art that connects me to my body, Danse de l'Etre©, to my soul, I feel whole when I dance with this dimension of the sacred offered by Danse de l'Etre©,®, embodied my part divine in my matter! Sharing it in my workshops with others ties me even more to my humanity with simplicity and humility. Practitioner and dancer of Danse de l'Etre©,, practitioner of Awakening by MOVEMENT - E-Move®, art animator - dance therapy and LPT, dancer of Argentine Tango - Actress: I lead workshops of Danse de l'Etre® in a socio-cultural center, for adults and EHPAD. Weekly E-Move® workshops for children and in schools.
muriel.barbe07@gmail.com
muriel.barbepro.wixsite.com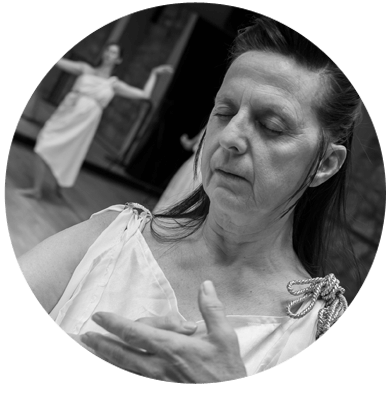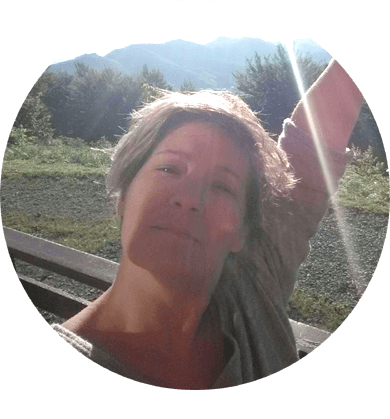 Sabrina Bisensang
South Landes
As a specialist teacher of initial training, I was already offer-ing, at the time I was working in institutions, workshops of body mediations, because for me, the body, through ArtTherapy, is, the only real door to healing the Soul. In 2005, I be-gan to train myself in many energy therapies (Bio Energy,Reflexology, Shamanism, Litho and Aroma theapy, Moon Mother, Tente Rouge, Astrology...) and became a therapist a few years later, and since then accompanied men, women,children in my office. In the meantime, in 2008, I met Isness dance and it is for me, an "Evidence"...I consider it a hymn to living in Self...It is a valuable tool, which allows each and every one, at their own rythm, to reveal their profound nature; divine and wild,through movement, transforming our shadows into lights and thus regain Uniqueness!
I propose "Circle of the Moon" in the form of Circle of Women, indoor or in nature, to go to meet his own inner God-dess; lively, vibrant and luminous through Isness dance in the unique energy of each New Moon and at the time of the 4 energy portals of the solar cycle of the year!! Individual workshop available upon request.
Sabbisensang64@gmail.com
0687290777
Sophie Carles
Laillé ,Rennes, Bretagne
I practiced different forms of contemporary and tradional dances before discovering the therapeutic power of free dance and training in it. To me, dancing is to let yourbody speak, to be free, authentic, alive. It is a powerful tool for self-discovery, healing and transformation. Transmission and sharing have always been important to me.I do internships and workshops in Isness dance and E-Move® in indoor and outdoor environments. I also accompany people on their personal journey in individual sessions.
My wish is to help everyone discover themselves, to flourish and to reveal the best of themselves, to contribute to the develop-ment of a more harmonious and respectful life for everyone and for our planet.
sophie@corps-e-mouvants.fr
https://www.facebook.com/corps.e.mouvants/ https://corps-e-mouvants.fr/
06 95 677 998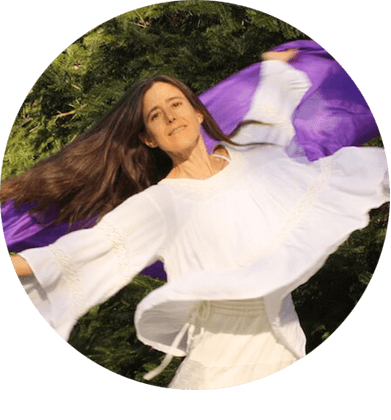 Switzerland
---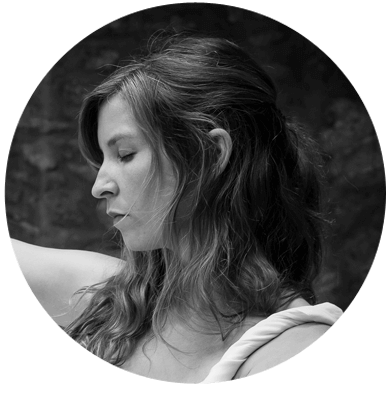 Célia Nicolet-Schokaert
Fribourg
The discovery of Isness dance was a powerful click for me. Each dance brings me back to such profound authentici-ty that I have few words to describe this phenome-non. It's a language of universal love that I discoverat every moment and that has no end. My body heals in move-ment and my being expands. I dance and transmit this dance because I sincerely feel its potential healing power for humanity. Practitioner since November 2019, I offer workshops for groups at the yoga center "my relax zone" in Villars-sur-Glâne. Living close to nature, I have had the pleasure of starting a natural dance session since May 2020
As a little boy's mother since 2018, I have been interested in the accompaniment to pregnancy and post-partum dance. I have set up a program that adapts the tools of Isness dance in this period of a wom-an's life, through individual accompaniment. Finally, I propose E-move workshops to promote the awakening by move-ment in the children's classes, in connection with my psychomotrician's teacher.
celia.schokaert@gmail.com
Séverine Rotunno
Switzerland (Jura)
Practitioner in Danse de l'Etre©, and E-Move. Isness dance is for me the means of being both in my presence, connected to what surrounds me and open to what is. It allows me to go beyond my barriers and thus to release my inner energy of life. Then I feel the unity, the joy and the freedom to be ... I feel alive! Through the workshops that I offer, I hope that each and everyone can connect to this state of being, free, and can radiate who they are. I offer workshops for adults Danse de l'Etre© and E-Move for children, groups and individuals.
+41 79 518 20 32
sev.mic.rotunno@bluewin.ch