To reveal the Beings to themselves, to release them from their barriers to make them discover the Divine part which is in them.
Isadora Duncan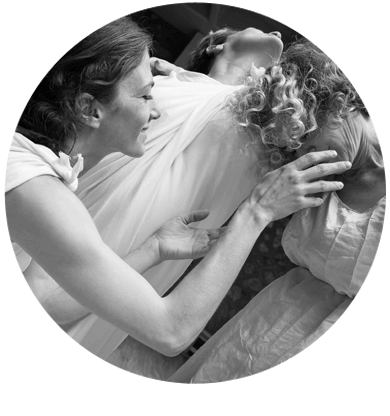 Whom is training for
It is a true initatory journey to meet our inner Being, the complete training lasted 2 and a half years over 3 cycles. It is addressed to people who wish to embark on a self-knowledge journey through holistic approach to dance integrating the physical-energetic, emotional, mental and spiritual dimensions.
Cycles I and II are open to everyone. Cycle III is open to people wishing to integrate Isness dance into their professional activity (artist, dancer, therapist, art therapist, educator, teacher, etc.).
E'MOVE module - Awakening of the child through movement – it is possible to attend it at the end of cycle I.
Watch the video
Cycle I
Earth Dance Medicine
21 days • 150 hours
3 x 5 days + a summer week in the nature
Goals :
Integrate the Isness dance fundamentals • Release the sacred feminine energy and your creativity • Connect to your deep roots • Heal your relationship with the Earth and your body • Release the natural movement's obstacles • Transform cellular memories in Light.
Content
Anatomy and symbolic language of the body • Awakening of the 5 senses • Hara-Heart-Consciousness Link • Intention, breath and energy • Instinctive coordination • Cycles of movement and emotion • Alchemical dance of the 5 elements • Chakra Dance and harmonization of the consciousness's planes • Butô and meditation in movement • Dance in nature.
Dates 2021 / 2022
3rd to 7th March 2021 • 1st to 5th May 2021 • 20th to 25th July 2021 • 2nd to 6th October 2021
Registration form
Module I

Alchemical dance of the 5 elements

Module II

The medicine wheel of Isness dance

Module III

Chakra Dance & awakening of the inner Being

Module IV

Butô & Danse de l'Être in nature
Cycle II
Awakening of the inner being
21 days • 150 hours
3 x 5 days + a summer week in the nature
Goals
Study in deep the practice of the Earth Medicine Dance • Harmonize and unite the feminine-masculine within us • Integrate archetypes and sacred geometry in our dance • Raise our vibration to the frequency of our inner Being • Celebrate the beauty of creation and to awaken the sacred dimension of dance.
Content
Butô of Light and Ego's masks • Micro-movement and multi-dimension • The spirit of sounds: voice and Movement • Connection of sounds, colors and chakra Dance • Dance and Sacred Geometry • The subtle language of mudras • Archetypes - Sacred Feminine- Masculine • Philosophy and practice of the natural movement of Isadora Duncan
Dates 2021-2022
1st to 5th December 2021• 23rd to 27th Febraury 2022 • 30th April to 4th May 2022 • 10th to 15th July 2022
Registration form
Module I

Sounds, colors and chakra Dance

Module II

Dance of the 7 Goddesses and the warrior of Light

Module III

Dance and Sacred geometry

Module IV

Isadora Duncan,Butô & the nature.
Cycle III
Isness dance practitioner
16 days • 150 hours
4 x 4 days + 12 supervised workshops
Goals
Integrate Isness dance method and tools • Integrate an Isness dance frames • Develop the capacity to transmit to a group & to individual • Develop and start your personal project as an Isness Dance practitioner
Content
Synthesis & analysis of practice • Acquisition of the Isness dance protocols • Isness dance's ethical framework and methodology • Creativity & supervised workshops creation • Group & emotions management • Person's support • Practice for leading a group with supervision • Manage an individual session • Supervised live workshops
Dates 2022 - 2023
6 au 9 octobre 2022 • 1 au 4 décembre 2022 • next dates 2023 • next dates 2023
Registration form
Module I to III

check the content of Cycle III

Module IV

International practitioner Isness dance certification
Testimonials
The Isness dance reveals me to myself! It makes me alive, it reconnects me to my heart and, in moments of grace, it connects me to the Earth, to Heaven and to the Living that surrounds me whether it is human, animal, vegetable or mineral. I feel more than One with the Great Whole!
Michaela Weber - Isness dance training 2018/21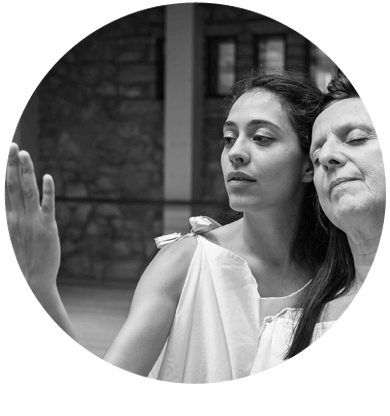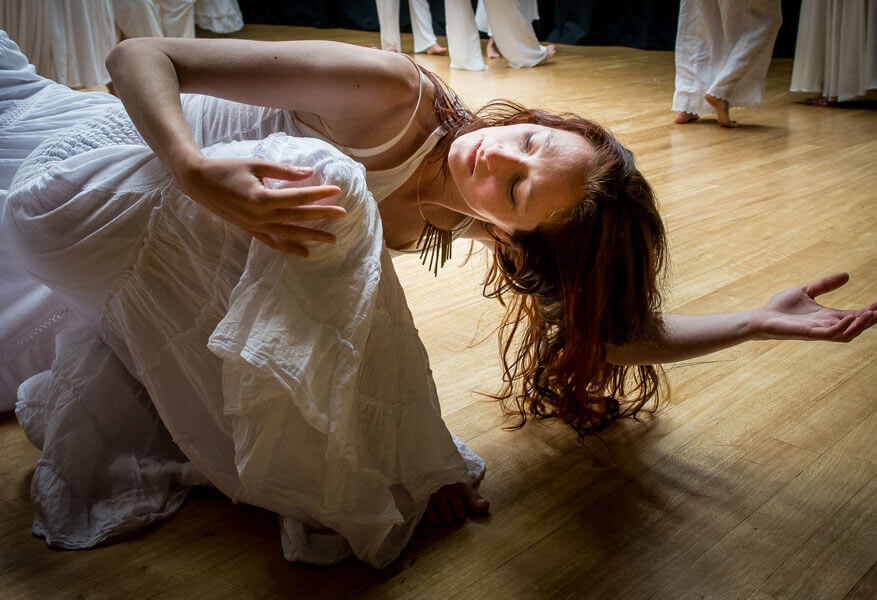 Practices cycles I & II
Do-In
Shinto & Sounds Spirit
instinctive coordinations
5 elements dance
Chakra dance
Transe dance
Butô of Light
Nô Dance
Mudras dance
Yoga dance
Danse dervish
Butô in nature
Tanaka's massage
Ritual & célébration
Sharing circle.
INTERNATIONAL PRACTITIONER ISNESS DANCE DANSE DE L'ÊTRE® CERTIFICATION
Awarded by the Isness Dance Academy and the International Dance Council (C I D - UNESCO Partner), this professional certification includes the 3 training cycles
It is internationally recognized and allows you to transmit the Isness Dance ® through workshops, individual sessions and seminars.
Post-training: Each year a Meeting and Improvement is open to Isness dance practitioners .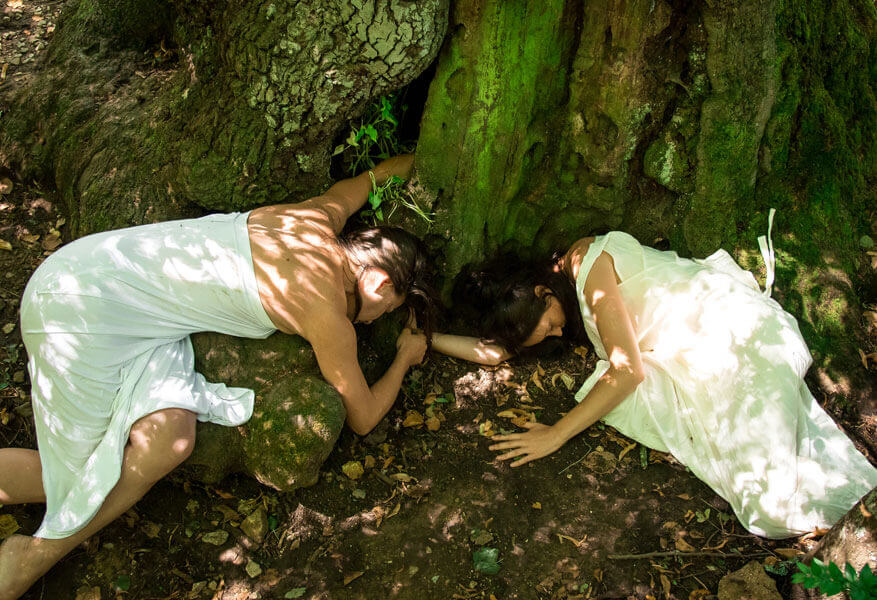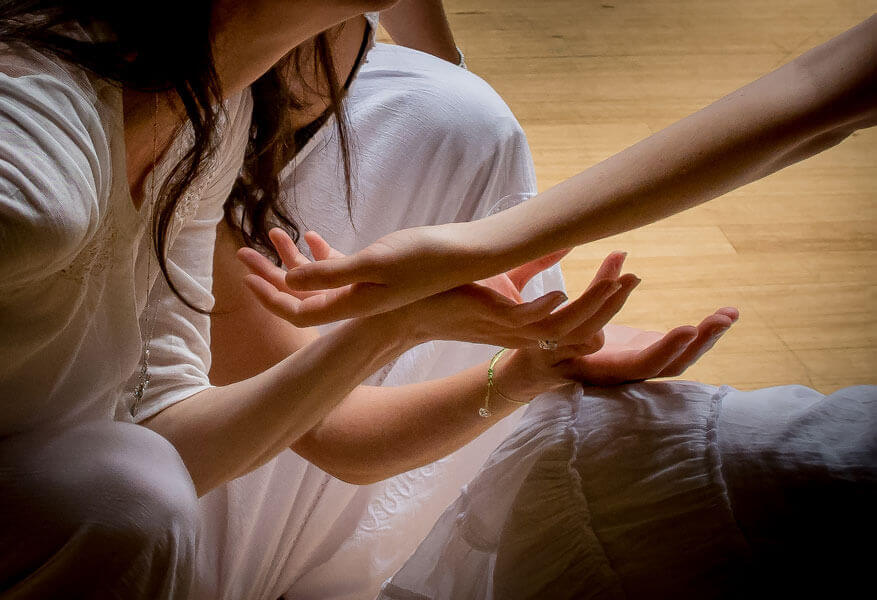 Training pre-requisites
To have already followed a seminar or had a telephone interview with Fabienne Courmont and followed the first session as a prior seminar.
A certification from the Isness dance Academy and the C.I.D (UNESCO - partner) closes the end of each cycle of 150 H.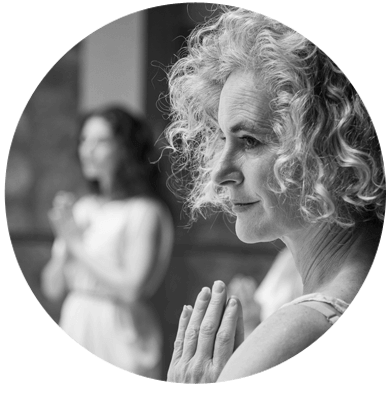 Testimonials
Through the danse de l'Être I regained my unity and thus acquired an inner security sufficient to allow me to open my heart, to explore my depths and to reconnect with my sacred dimension. Gratitude!
Mathilde Gachet - Danse de l'Être training 2018/21
Module E'Move
Child awakening through movement
This certified module is accessible at the end of Cycle I and it allows you to acquire tools to transmit Isness dance to children and to integrate the techniques used in the child's daily life and in an educational structure.
Learn more